In the News
October 2021
KVUE News : Two ACC Culinary Students Earn Scholarships for Thousands of Dollars
---
August 2021
Austin Chronicle – Kitchen Reno: Inside ACC's Culinary Arts Expansion
---
April 2021
Austin chef Tavel Bristol starts scholarship and mentorship program for Austin Community College culinary students
---
January 2021
ACC Newsroom – ACC Highland Campus Phase2 Opens for Spring 2021 Semester
Community Impact – Second Phase of ACC Highland Campus Opens in Central Austin
KXAN – Austin Community College's New Highland Campus Welcomes Some Students
---
December 2020
Culinary Department, HLC 2000, walk-thru video.
---
October 2020
---
March 2020
Seeing inside Highland Building 2000: Departments moving in check out new digs
---
December 2019
See our Riverbats Cafe and "A Day in the Life of David Greenfield."
Click here to watch the video.
---
October 2019
One of our students was featured in a spot on Studio 512 to promote our upcoming Boots and Bats Gala!
---
March 2019
Austin American Statesman visited our Breads and Rolls class last Friday in anticipation of the SXSW Skill-Up showcase.
Students were making rye sourdough loaves and focaccia with a biga pre-ferment.
See the article here.
---
February 2019
This is a video that was made after Susan Notter's workshop at the ACC Culinary kitchens!
Here is a video from the Sliced and Diced Taco Challenge, a competition for AISD students that took place at our ACC kitchens!
---
January 2019
Austin Community College (ACC) hosted professional pastry chefs from across Texas for a special one-day workshop learning the art of edible works with prominent pastry chef Susan Notter.
Chef Notter's professional accomplishments include winning a gold medal at the 2000 Culinary Olympics and being named one of the Top 10 Pastry Chefs in the U.S. by Pastry Arts & Design Magazine. She has also appeared on several Food Network shows, including "Food Network Challenge," "Cupcake Wars," and "Halloween Wars" and is now the pastry arts program director at the Pennsylvania School of Culinary Arts.
"I learned about Susan Notter when I was in culinary school," says Ellen Sternau, ACC Culinary Arts associate professor. "She owned the International School of Confectionary Arts in Switzerland. I was excited to meet her, and see what I could learn from her."
Chefs participating in the workshop made delicate treats including fine chocolates and bonbons.
Sternau says she will share what she learned with her students.
"Teaching them the importance of being able to purchase such high quality, ready-to-use products is important and useful!"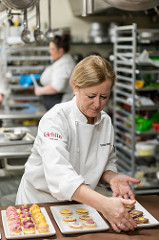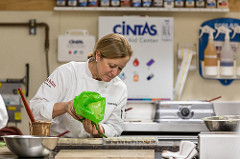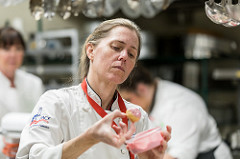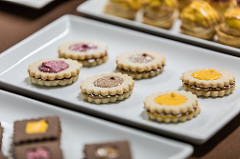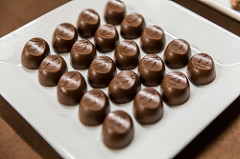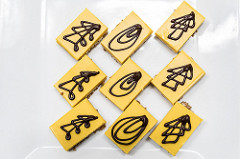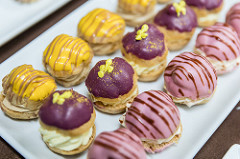 ---
October 2018
It was recently brought to our attention that we were named #2 on a list of the 10 Best Culinary Schools in Texas, according to www.bestchoiceschools.com.
Spectrum news visited us in our Riverbats Cafe kitchen while doing a story about the boil-water-advisory in Austin.
See the video featuring footage of our kitchen here.
Read a short article about our culinary students dealing with the water restriction here.
Get a glimpse inside our Riverbats Cafe Kitchen here!
---
July 2018
World Chocolate Day, July 7
Check it out!
---
February 2018
ACC Culinary Students Take Gold at That Takes the Cake Show 2018:
Congratulations to Wara Pawawongsak
Denise Basore
Mayra Vargas
Troy Hernandez
Ivonne Gomez
Kristin Wonderly
And thanks to all students who participated! We are so proud of you!
Watch the video
---
April 2017
Culinary and Pastry Arts students win at national competition
Watch Recap
---
February 2017
Congratulations to our students who participated in the 2017 That Takes the Cake! Sugar Arts Show and Cake Competition! Student Division:
– Dacia Schoolfield – 1st Place Tiered Novelty Cake
– Gabby Arvizo – 2nd Place Tiered Novelty Cake
– Karina Calderon – 1st Place Tiered Wedding Cake
– Bryan Dorall – 2nd Place Tiered Wedding Cake
– Jeanna Carlisle – 3rd Place Tiered Wedding Cake
– MarYSol Ledesma – 2nd Place Single Tiered Cake – Fondant
– Marisa Barrera-Marquez – Tiered Wedding Cake
– Lauren Johnson – Tiered Wedding Cake
– Carson Nunez – Tiered Wedding Cake
– Fouzia Boudjennad – Tiered Wedding Cake
– Denise Basore – 1st Place Specialty Technique
– Wara Pawawongsak – 1st Place Tasting Competition – Cookie
– Alexandra Hughes – 1st Place Tasting Competition – Common Ingredient – Yeast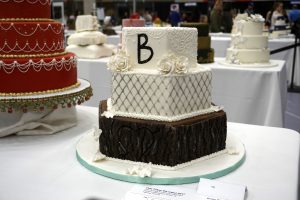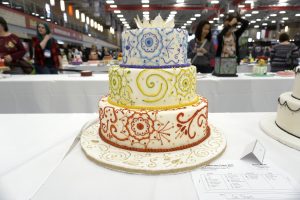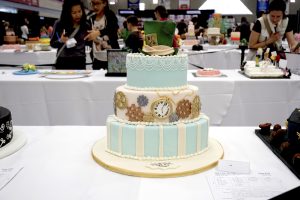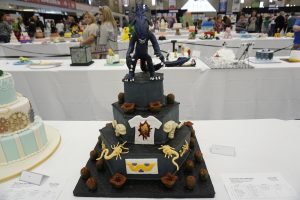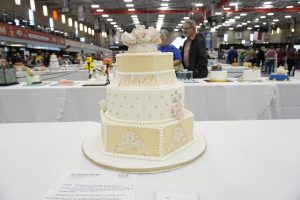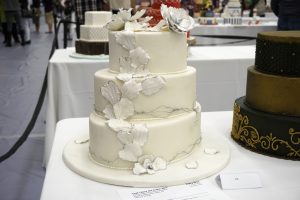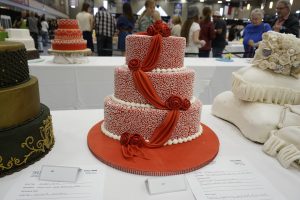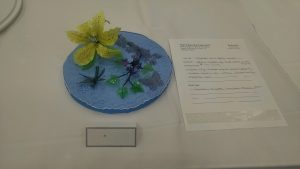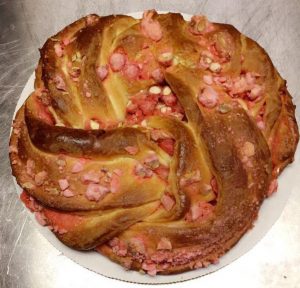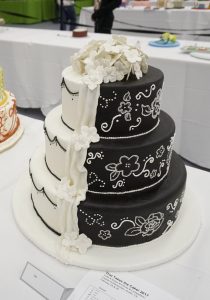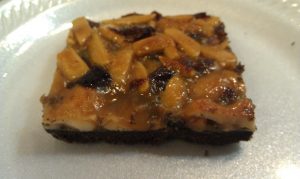 ---
November 2016
CONGRATULATIONS
goes out to our super talented culinary team that entered the
14th Annual Paella Lovers United Competition over the week.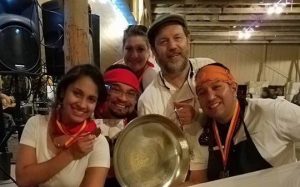 Nadia Rodriguez, John Silva, Stephanie Calk, and Ismael Sanchez
won 2nd Place out of 27 teams!
Special thanks going out to Chef David Waggoner
for helping our student reach their paella potential!
If you see these team members strutting around campus,
make sure you give them a pat on the back or a high-five.
This was their first time competing at this event and as a team.
We are so super excited and extremely proud of your hard work and accomplishment!
July 22, 2015
The Pastry Arts Study Abroad program and students have been featured in the Community College Daily online publication.
---
June 17, 2015
Riverbats Cafe will be open every Tuesday and Thursday starting June 23, 2015 for the Summer 2015. Please visit the Riverbats Cafe webpage for more information and weekly special menu.
---
March 11, 2015
Student Staffed Restaurants
Our student-staffed restaurants are in full swing and Fox News has featured our program.
The Rivebats Cafe is open every Wednesday from 11:30am to 1:00pm through May 6, 2015. Bistro 3158 is open every Thursday through May 7, 2015 with reservation seating starting at 6:00pm. Seating is limited.