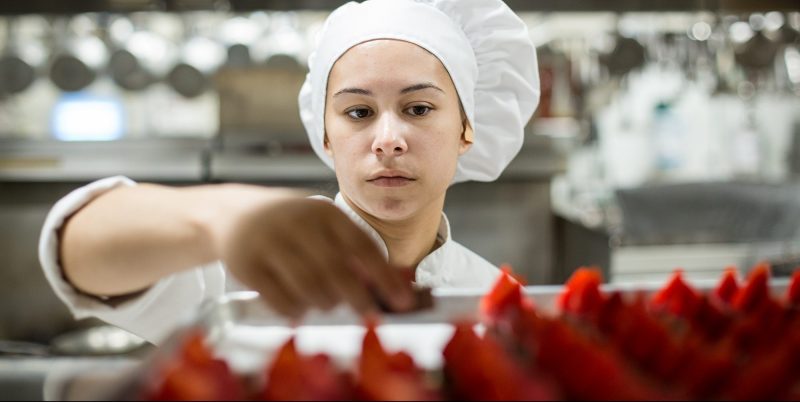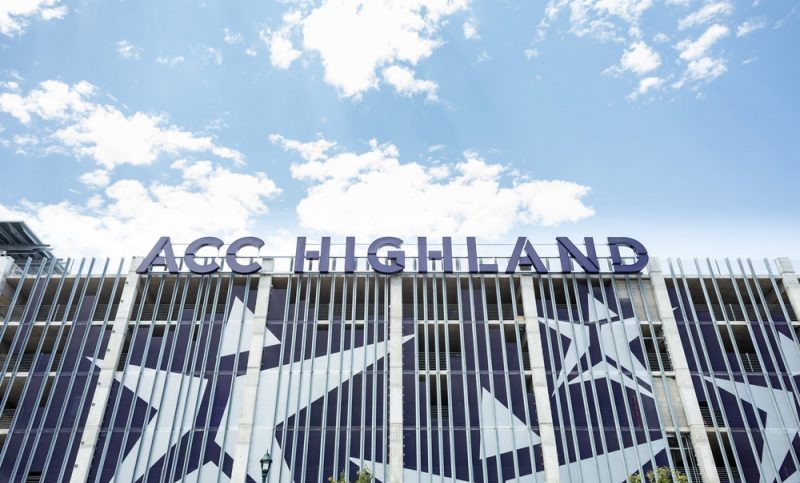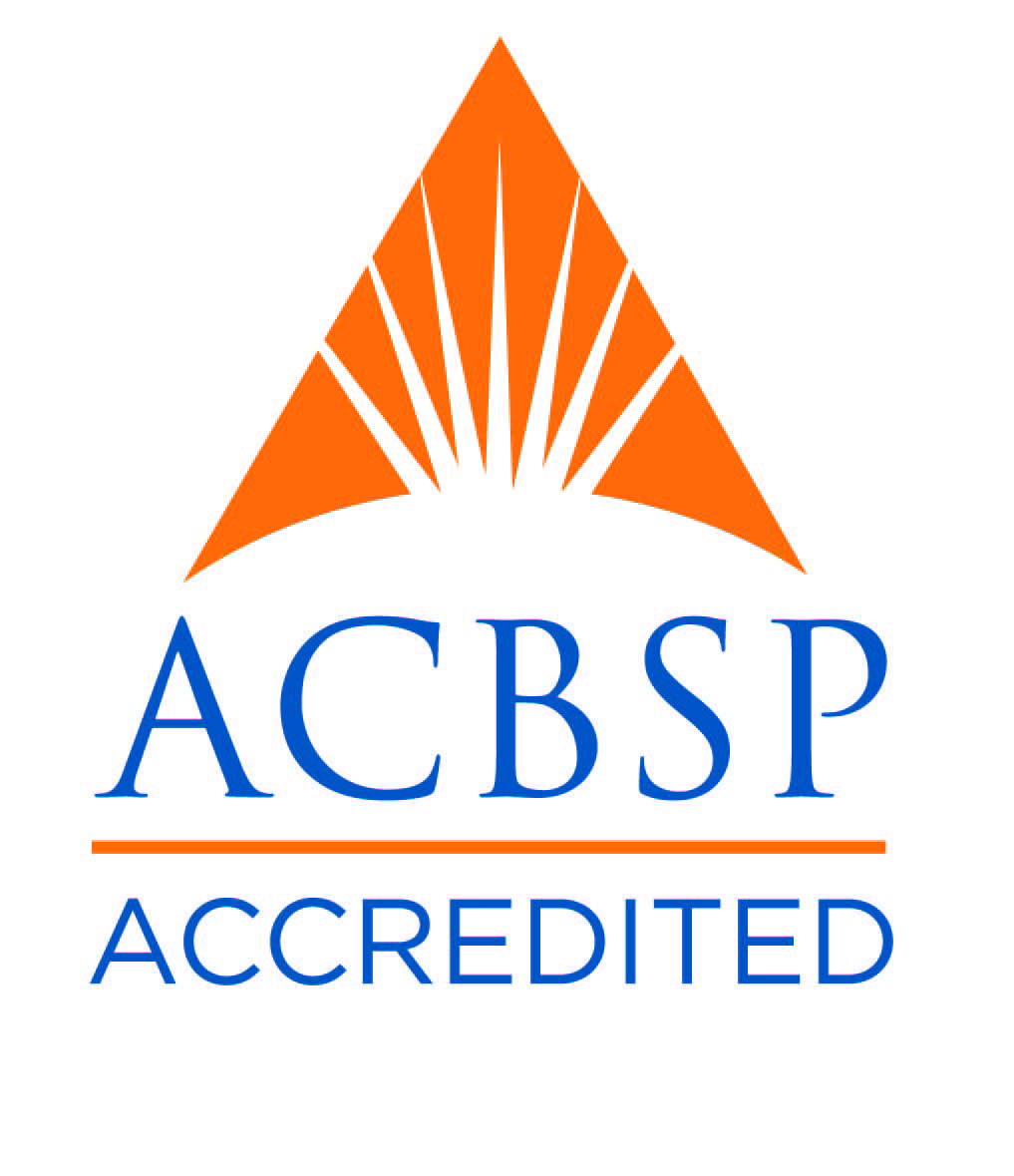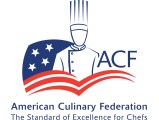 Whether you're interested in Culinary Arts or Pastry Arts or becoming an Entrepreneur,  you are about to embark on a journey that will prepare you for a competitive job market. You will find we offer a well‐rounded, comprehensive education to get you industry-ready. Good Luck!
Get Started! Ready to start your Culinary or Pastry education? We're here to help guide you. Find out more and start your journey!
Check out our FAQ page for additional ACC and program information.
Temporary Change to Instruction (Jan 18 - Jan 30) and Health Screening Requirements
Temporary Change to Instruction
To reduce the number of students on campus, lecture-only classes will be held online for the first two weeks of the semester, from January 18 through January 30.  Lab classes will be held on campus as scheduled.
Updated Health Screenings
Beginning Monday, January 10, ACC will reinstitute health screenings at the door using the Appian Health Screening App.  Each building will have at least one entrance staffed with screening personnel.  Health screenings are required for all who come to campus. Face masks are still mandatory on campus.
Culinary Arts Advising Information
Students wanting to take Culinary and Pastry courses will need to submit a student petition after completing all the admission steps including meeting with an Area of Study (AoS)  Specialist (aka Academic Advisor) to ensure their major has been updated and their record is in good standing.
Spring 2022 Advising & Registration
Advising – Monday, October 4th – Friday, January 14th
Registration – Current/Former Students – Monday, October  18th
New Students – Monday, November 1st
Please visit the Culinary Advising for Current Students or the Prospective Students page for additional advising information and forms.
Important Semester Dates
Fall 2021
Semester Dates
16 Weeks:  August 23rd – December 12th
1st-8 Weeks:  August 23rd – October 17th
2nd-8 Weeks:  October 18th – December 12th
Winter Break: December 22nd – December 31st
Refunds
Semester
100% Refund

Drop Date

70% Refund

Drop Date

25% Refund

Drop Date

1st 8 Weeks
Aug 22nd
Sept 1st
Sept 3rd
16 Weeks
Aug 22nd
Sept 13th
Sept 20th
2nd 8 Weeks
Oct. 17th
Oct. 27th
Oct. 29th
Withdraw Dates
1st-8 Weeks:  Oct. 11th
16 Weeks:  Nov. 18th
2nd-8 Weeks:  Dec. 6th
Spring 2022
Semester Dates
16 Weeks:  January 18th – May 15th
1st-8 Weeks:  January 18th – March 13th
2nd-8 Weeks:  March 21st – May 15th
Spring Break:  Marcy 14th – March 18th
Refunds
Semester
100% Refund

Drop Date

70% Refund

Drop Date

25% Refund

Drop Date

1st 8 Weeks
Jan. 17th
Jan. 27th
Jan. 31st
16 Weeks
Jan. 17th
Feb. 2nd
Feb. 14th
2nd 8 Weeks
March 20th
March 30th
April 2nd
Withdraw Dates
1st-8 Weeks:  March 7th
16 Weeks:  April 25th
2nd-8 Weeks:  May 9th
Culinary Arts Spring 2022 Orientation
New Culinary and Pastry students (and Hospitality students registering for CHEF 1301 Basic Food Preparation) are required to participate in Culinary Arts Orientation before the start of the semester to learn about program expectations, uniforms, and tools, along with lab and communication etiquette. A tour will be given at the end of the presentation.
Join us on
Friday, December 10, 2021
from 10:30am – 1:00pm
in Highland Campus, Bldg 2000, Rm 1300 (restaurant dining room)
Contact the Culinary Arts Department with questions or concerns
Culinary and Pastry Arts Club
Where can you find a place to meet your fellow culinary/pastry arts students, network, learn about volunteer opportunities and participate in fun, educational activities? Come check out our new ACC Culinary/Pastry Arts Club! We are geared to students/alumni of the ACC Culinary & Pastry Arts Programs, but any ACC Students with an interest in culinary/pastry arts are welcome to join us. Visit ACC Student Life Organization page to sign-up for the Club.