In the News
Looking for Social Media Help? ACC Students May Have the Answer.
by Austin Business Journal
Students in the Hospitality, Travel & Tourism, Meeting and Event Planning programs at Austin Community College are stepping up to help for a summer program that uses the needs of Austin businesses as case studies they're trying to solve. The exercise, headed up by ACC's hospitality department chair Michelle Fitzpatrick, features business owners and social media professionals in the hospitality space from the Austin area.
Looking for Social Media Help? ACC Students May Have the Answer.
How to get involved with the hospitality industry
by KVUE News
With Formula 1 just around the corner, Austin's hospitality industry is moving into high gear. So what does it take to get into this growing field? Chair of the Hospitality Management Department of Austin Community College Michelle Fitzpatrick spoke to KVUE about it.
Click the following to access the link:
How to get involved with the hospitality industry | kvue.com Austin*
Hospitality Management

Introduction to Hospitality, Tourism and Meeting/Event Planning Industries in Austin, TX.

Travel & Tourism

Austin's Faces of Travel

"During National Travel & Tourism Week (May 7-13), Visit Austin will be celebrating the hospitality industry through "The Faces of Travel." Faces of Travel shines a spotlight on the people who make up the American travel industry. Travel and tourism employ a prosperous and diverse workforce, from airline and hotel employees to restaurant, attraction and retail workers, and supports related sectors such as construction, manufacturing and finance. In Austin alone, more than 120,000 residents are employed in the hospitality industry, which is now the third largest employer in our region, according to the Greater Austin Chamber of Commerce.
This year, 25 nominees were chosen by the community to represent Austin as the Faces of Travel. These individuals have not only been successful in their careers, but have also made an impact on the community and visitors."
See Michelle Fitzpatrick's spotlight HERE.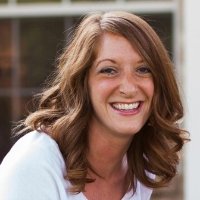 Michelle Fitzpatrick received an NISOD Excellence Award -AND- eFaculty of the Year Award! Recipients of the NISOD Excellence Award are recognized at the annual International Conference on Teaching and Leadership Excellence, and this award honors the world's best in higher education. The eFaculty of the Year Award recognizes an outstanding ACC Faculty member who has creatively utilized appropriate Internet-based technologies to teach online and/or hybrid courses at ACC. The recipient designed and taught one or more online or hybrid courses with an imaginative approach, well-designed course materials, instructional strategies, and a demonstrated rapport with the course participants.